Circa
"Ambitious gay chronicle that runs out of ideas"
Reviews
Mar 8, 2019
Old Red Lion Theatre, London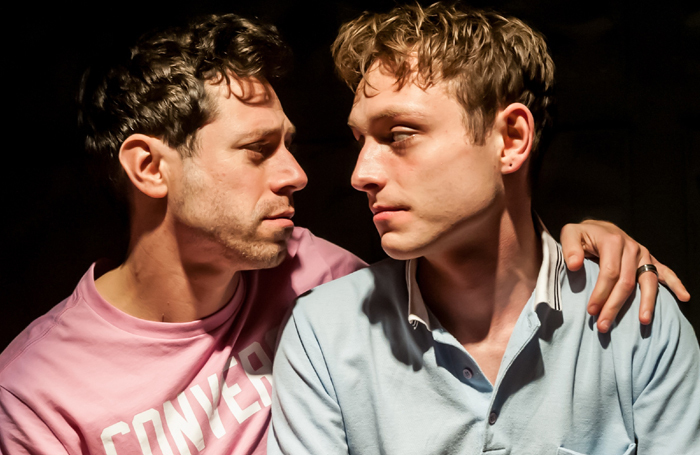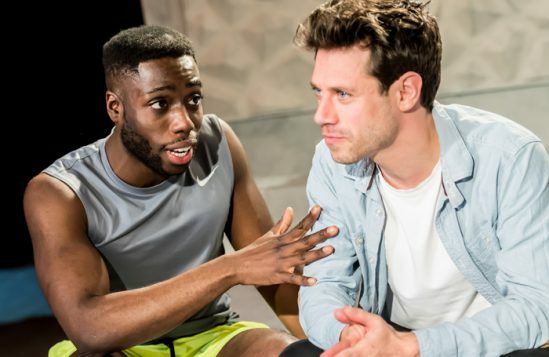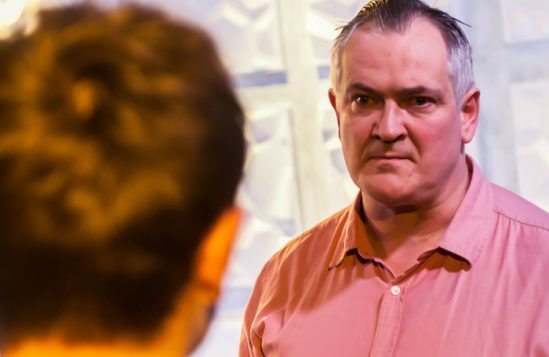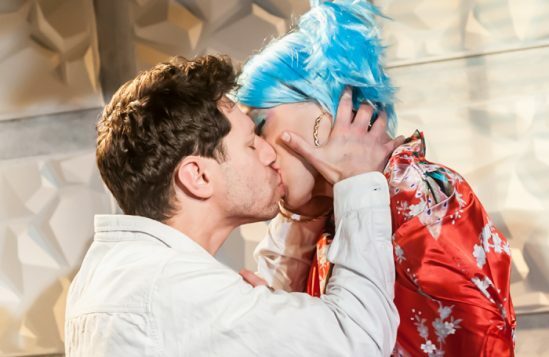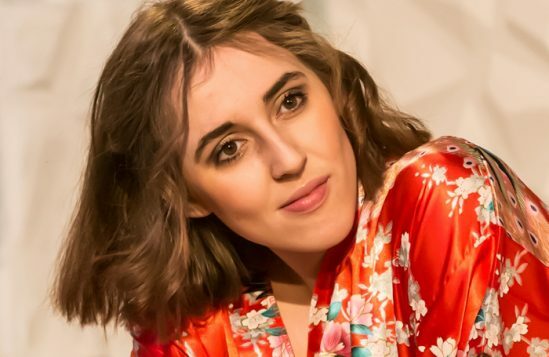 In his ambitious and articulate first play, which had its London premiere at the Vaults in 2016, Tom Ratcliffe explores the evolution of gay relationships as experienced by one Man, from his teenage years to his fifties. In Circa, Ratcliffe gives us episodes that form not only the Man's sexual identity, but also his emotional makeup. Lurching from teenage crushes to abusive hook-ups and unsatisfactory adult relationships, Ratcliffe's hero struggles to find his place in a world of polyamory and sexual freedom. At one point he considers marriage to a woman as a viable solution to his problem, but this idea is abandoned.
Ratcliffe packs so much into this relatively short play that there are moments when themes and ideas are not fully explored, particularly as the Man reaches middle-age. Certainly the most rewarding segment features Daniel Abelson as the Man in his thirties, trying to negotiate the prospect of starting a family with his long-term partner, played with brutal honesty by a charismatic Joseph Rowe.
Andy Twyman's theatrical staging provides solutions to several of the plays continuity issues and Luke W Robson's cohesive design suits Ratcliffe's economical storytelling technique. The three accomplished actors playing the Man – Thomas Flynn, Abelson and Antony Gabriel – do so with a constant undercurrent of curiosity and soul-searching. Ratcliffe's Man cuts a whimsical figure, timid and ill-at-ease with his homosexuality, yet wholly in tune with his body's physical needs. There's enough material in Circa to pitch a mini-series, but a lack of focus makes it seem unfinished and sometimes – like the Man's love life – simply unsatisfying.
Velvet review at Pleasance Courtyard, Edinburgh – 'engaging and important'
---
---
Venue
Old Red Lion Theatre
Set designer
Luke W Robson
Costume designer
Luke W Robson
Lighting designer
Luke W Robson
Cast
Antony Gabriel, Daniel Abelson, Jenna Fincken, Joseph Rowe, Thomas Flynn
Stage manager
Verena Prandstaetter
Producer
Harlowhouse, Work Theatre
Verdict
Ambitious, sympathetic gay chronicle that gradually runs out of ideas