Art
"Tim key steals the show"
Reviews
Dec 20, 2016
Old Vic Theatre, London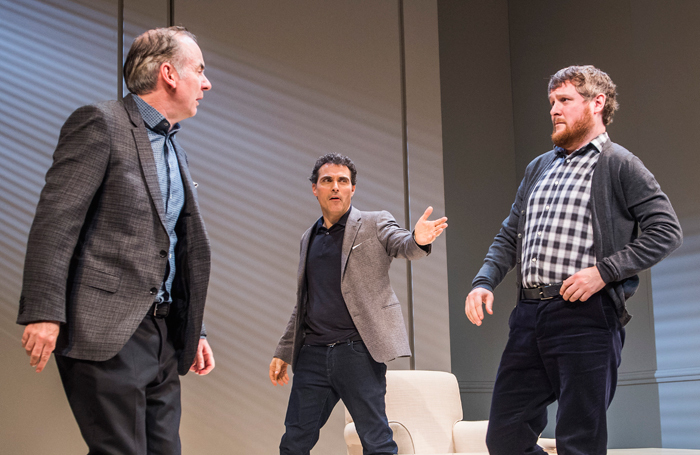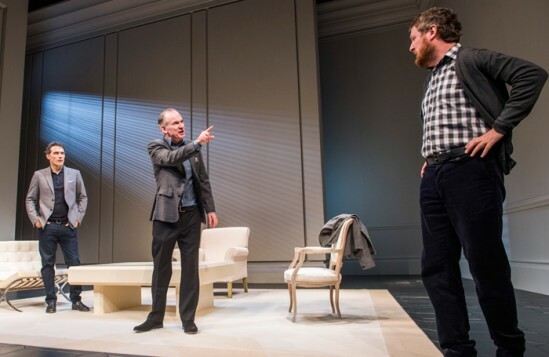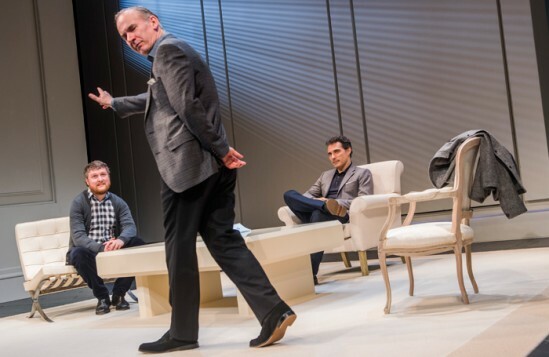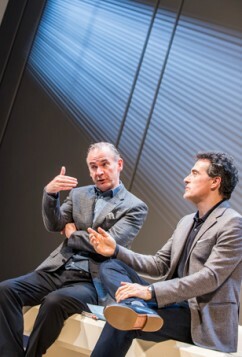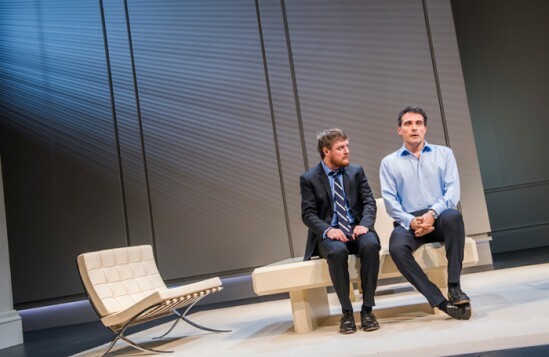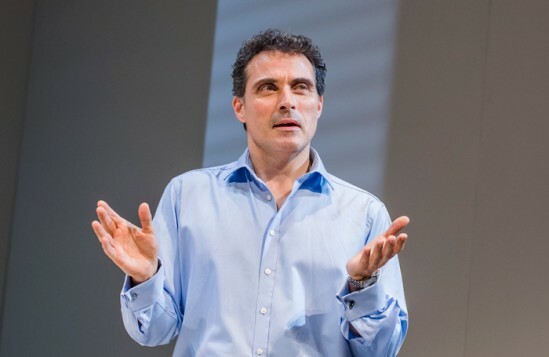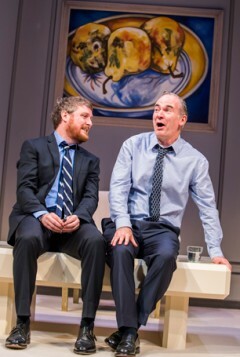 It's unlikely that when Art premiered at the Comedie des Champs-Elysees in Paris in 1994 anyone could have predicted its global popularity.
The West End translation by Christopher Hampton initially featured the heavyweight triumvirate of Albert Finney, Tom Courtenay and Ken Stott and its eight-year run was further populated by a succession of actors and comedians eager to stamp their mark on the play. It's an understandable attraction as Yasmina Reza's literate yet economic script has three meaty roles and this revival features all of the original London creative team.
Paul Ritter as Marc and Rufus Sewell as Serge unlock the frustrations of their characters with the efficiency of a well oiled machine. They are believable as friends, but hold enough back to allow their argument to build a crippling crescendo of straight-talk and fisticuffs. It is Tim Key as Yvan however, who steals the show as Yvan, the king of compromise. Key's physical performance painfully underscores Yvan's mounting dissatisfaction at this crossroads of his life, trying to please too many people all the time.
Having directed the play on both sides of the Atlantic, Matthew Warchus brings a wealth of familiarity to the piece on his own turf and still manages to keep the nuances of dialogue and episodic silences light and meaningful. Mark Thompson's chic, monastic set design is a homage to minimalism made flesh through Hugh Vanstone's delicate lighting design. After this, it's all down to the chemistry of the three actors and how they spark off one another.
Translator
Christopher Hampton
Set designer
Mark Thompson
Lighting designer
Hugh Vanstone
Casting director
Sarah Bird Cdg
Cast
Rufus Sewell, Paul Ritter, Tim Key
Technical
Charlie Hughes D'Aeth
Stage manager
Maria Gibbons
Verdict
Good looking revival of a comedy that deconstructs the nature of friendship