Aladdin
"Paul merton's panto debut"
Reviews
Dec 12, 2018
New Wimbledon Theatre, London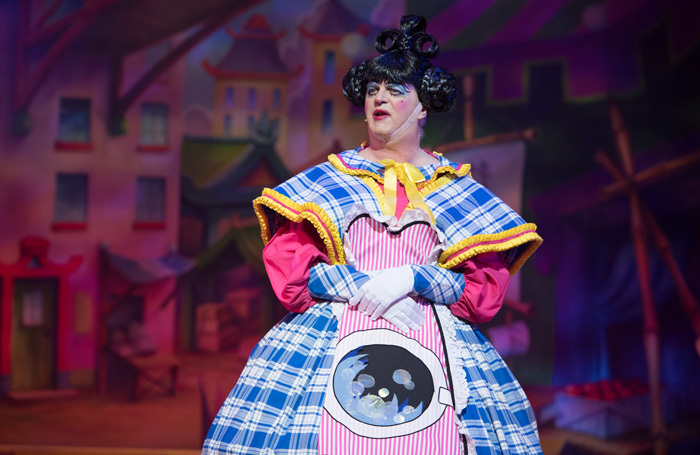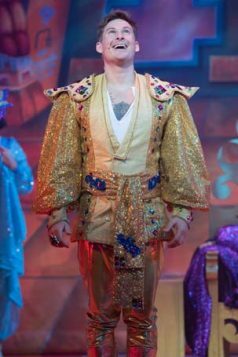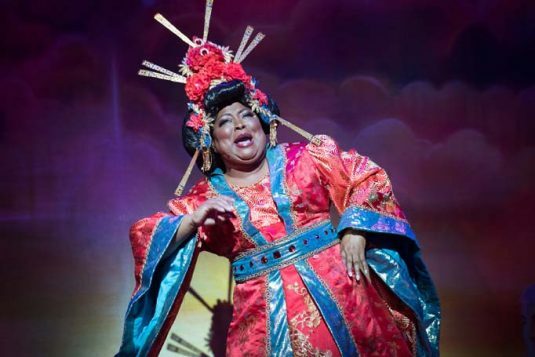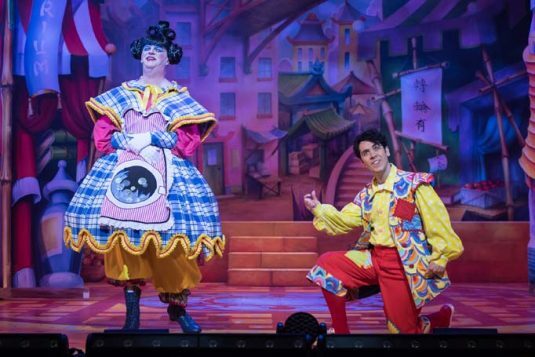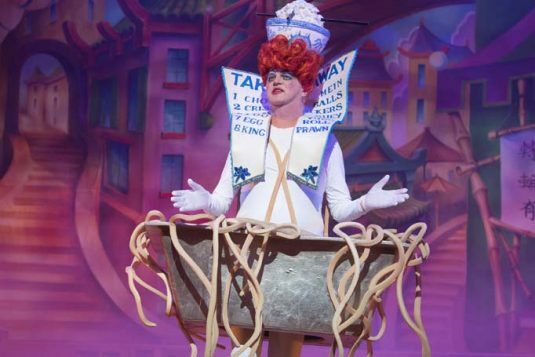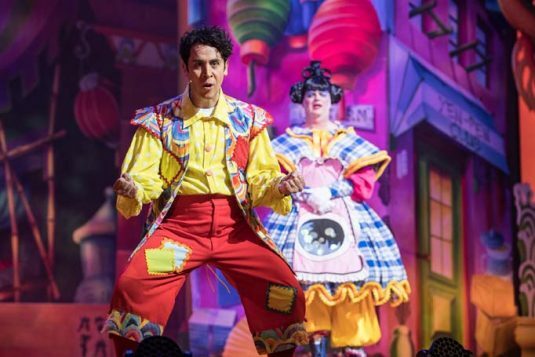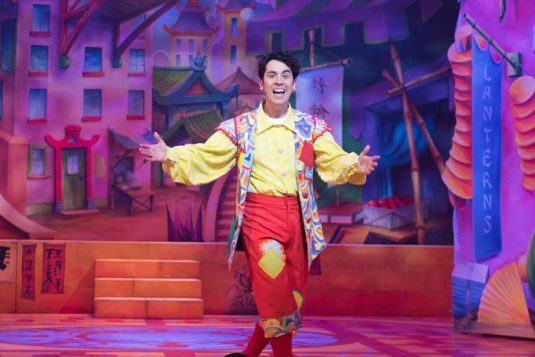 After a spectacularly ropey Jack and the Beanstalk last year, Qdos Entertainment has taken a giant step forward with this year's New Wimbledon offering, Aladdin.
It's made a number of smart choices. Director Kerry Michael is no panto tyro, having regularly taken the helm at some of the most successful pantomimes at the Theatre Royal Stratford East during his time there as artistic director.
The casting of Paul Merton, making his panto debut, as Widow Twankey is also inspired. A little nervous at first, Merton certainly looks the part, highlighting his hangdog expression with kohl eyelashes and a solid working wig. The voice and the humour are very much Merton's though, and as he warms to the role, so the laughter grows. It helps that Merton has a very easy rapport with comedy magician Pete Firman's loveable Wishee Washee. The banter between the two lends warmth and spontaneity to Alan McHugh's predictable script.
Unfortunately, magic carpet ride aside, Lee Ryan fails to take off in the title role. In fact, he looks desperately uncomfortable for much of the time on stage. Lauren Chia makes the most of the frustratingly underwritten role of the Princess. Linda John-Pierre is as lively as a firecracker as the Empress and opens the show with some powerhouse vocals.
Some of the special effects are beginning to look a bit tired and the 3D segment drags on for far too long but otherwise, thanks in large part to Merton and Firman, this production has wit and warmth in equal measure.
---
---
Venue
New Wimbledon Theatre
Costume designer
Mike Coltman
Lighting designer
Alex Marshall
Sound designer
Chris Whybrow
Cast
Adam Pearce, Cassandra Mccowan, Lauren Chia, Lee Ryan, Linda John-Pierre, Paul Merton, Pete Firman
Company stage manager
Jonathan Gosling
Stage manager
Emilie Nutley
Verdict
Paul Merton and Pete Firman make an agreeable team in an enjoyable, traditional family pantomime