Aladdin
"Clever script and skilfully woven local references"
Reviews
Dec 12, 2018
Lawrence Batley Theatre, Huddersfield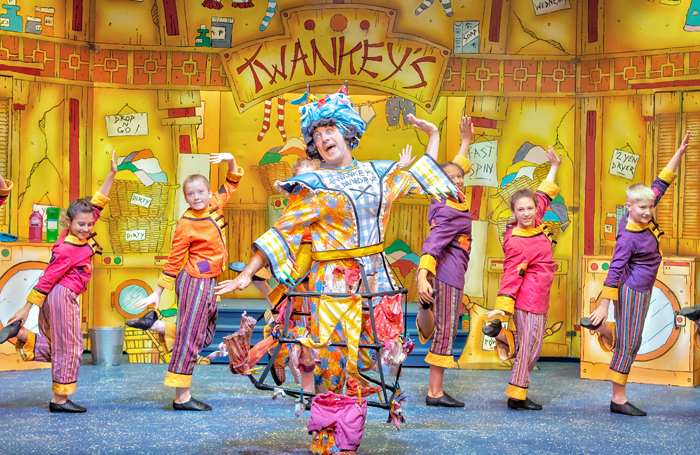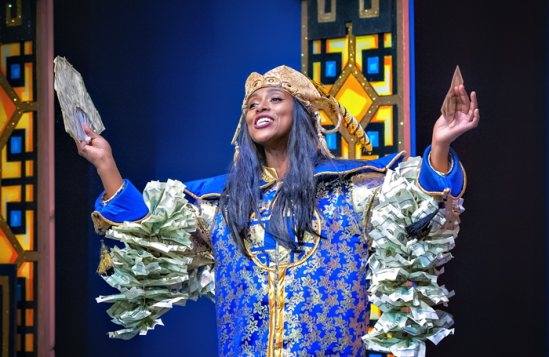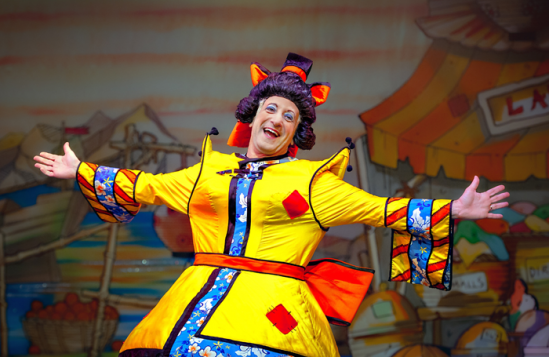 The vibrantly-lit magic carpet taking flight above the stalls is a stand-out moment in Lawrence Batley Theatre's production of Aladdin. A triumph of technical ingenuity, it's spectacular.
Thomas Cotran is warm and affable in the title role as he leads the way through this familiar story of wish fulfilment. Meanwhile, Richard Hand's Abanazar riles the audience effectively, using his voice and presence to drive the call and response.
But arguably the most well-drawn characters in Andrew Pollard's script are the women. Squinting beneath thick glasses and earnestly spouting scientific theory, the 'Genius' of the Ring is a fantastic creation and Stephanie Hackett conveys her awkward intelligence beautifully. The gentle subversion of gender stereotypes is also carried through into the presentation of the princess. "Just call me Jasmine" (Alyce Liburd) wants neither a royal title nor a castle-bound existence – instead she wants to run away in her gold high-tops in search of adventure.
Humour comes in many forms, from silly slapstick to oblique references about the inadequacy of local sports teams. Along with the all-too-familiar riffs on Brexit, the script contains satirical commentary on the changing nature of the monarchy – the Empress (Krissi Bohn) is a commoner queen who conceals her humble beginnings beneath a veil of faltering RP.
The musical numbers, directed by Rebekah Hughes, include well-integrated medleys and mash-ups, with comic highlights coming from the Genie of the Lamp's (Nicola Jayne Ingram) hilarious verses in Yorkshire dialect. As with so much here, it works wonderfully.
Venue
Lawrence Batley Theatre
Starts
December 7-January 6, PN December 11
Musical director
Rebekah Hughes
Lighting designer
Chris Brearley
Sound designer
Jonathan Hudson
Cast
Robin Simpson, Alyce Liburd, Krissi Bohn, Nicola Jayne Ingram, Richard Hand, Stephanie Hackett, Thomas Cotran
Production manager
Tom Blakemore
Stage manager
Christina Leach, Stefania Procter
Head of wardrobe
Becky Smith
Producer
Lawrence Batley Theatre, Rose Cuthbertson
Verdict
Thoroughly entertaining and well-performed pantomime with a clever script and skilfully woven local references