Sexual harassment in the industry has been the hot topic of 2018, and it's no different at Edinburgh. Emily Jupp hears from directors, actors and writers on how fringe shows are helping to address theirs and others' experiences
---
Over the past year, following high-profile sexual abuse scandals and the emergence of the #MeToo and Times Up campaigns, shockwaves have been sent through the entertainment industry. It was inevitable that plays examining this seismic shift in theatre would figure prominently at the Edinburgh Festival Fringe.
There are 29 shows with #MeToo as a theme at this year's fringe and a further six shows with themes of rape and sexual violence. Then there are more that haven't chosen to label themselves so explicitly, but are focused on some of the greyer areas of sexual abuse and power dynamics that the movement has brought to light.
Shona McCarthy, chief executive of the Edinburgh Festival Fringe Society, says: "The fringe has long provided a platform for artists to offer a raw, honest commentary on the major issues of the day, and it is heartening to see the variety and breadth of responses on the subject of gender politics at this year's festival."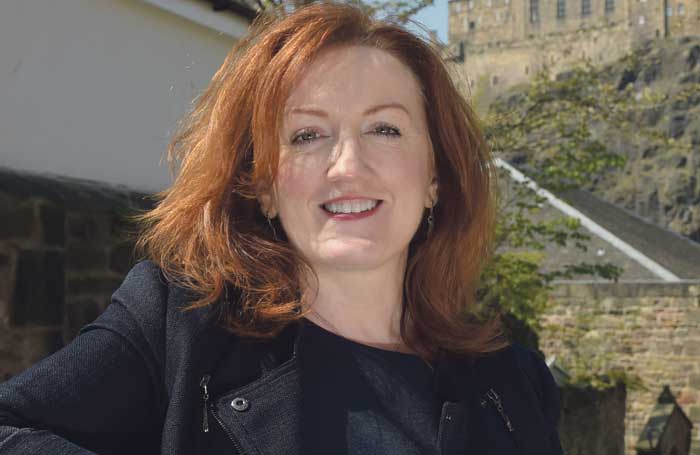 She adds: "From the politics of desire to slut shaming, body image and the male gaze, #MeToo is a thread that runs throughout this year's fringe programme and we welcome the many and various conversations it will bring about."
To underline the point that this is the year to interrogate sexual politics, Theatre Uncut – self-described 'political agitators', set up in 2011 to commission short plays in response to political events – has brought a series of plays on the theme Women on Power to Edinburgh this month.
Emma Callander, co-artistic director of Theatre Uncut, says: "Every year there are many issues to chose from, sometimes broad and sometimes focused. This year, we felt it was a moment in history for gender politics. It is so big and has the potential for such change that not doing it would have been an oversight. It allowed us to commission a range of female playwrights to explore gender politics."
While it is less than a year since the rise of the #MeToo movement, Callander is heartened by the plays dealing with the issue on the fringe. "It's never too early to tackle the subject. Every stage of response is valid," she says, before referencing the leadership role that the artistic director of the Royal Court took in theatre in 2017. "Vicky Featherstone's response was great because it was so fast."
One of the pieces examining #MeToo head on is The Empty Chair, set at a Hollywood after party, which was written by Polly Creed of Power Play Theatre. The company is also carrying out a survey and data activism campaign at the fringe, seeking to analyse and expose gender inequality in fringe and grassroots theatre.
Theatremakers' interrogation of the subject does not end there. The first week of the fringe included a 90-minute discussion at the Traverse on the power balance in theatre and whether it has shifted, called: Gentlemen, I Just Don't Belong Here.
At this year's Edinburgh Fringe, there is a range of shows dealing with sexual abuse including some exploring historical cases, and it is impossible not to see them in the current context.
It's True, It's True, It's True, by theatre company Breach, is about the trial of Agostino Tassi, who raped the painter Artemisia Gentileschi in the early 17th century. It is not billed as a #MeToo show but Billy Barrett, one of the company's founders, says: "We exist in the same culture where #MeToo is happening and the play is being made now, so you'd have to live in a bubble for it not to have relevance."
Read our profile of Breach Theatre
Set several centuries later, Olivier-winning producer Guy Masterson's The Marilyn Conspiracy looks at misogyny and abuse in Marilyn Monroe's life. "She was pushed from pillar to post," says Masterson. "She had three abortions and was molested and she was taken advantage of by the two Kennedy brothers… She could have been the poster girl for #MeToo."
Peter Darney is directing James Dean is Dead! (Long Live James Dean) looking at the troubled life of another star from the Golden Age of Hollywood, but this time a male one. It reflects on Dean's life with his family, how he made it in Hollywood and the abuse he suffered in New York.
"James Dean had to use sex and drugs as a way of getting jobs," the theatremaker, who wrote and directed the award winning 5 Guys Chillin', explains. "The play asks: 'Did he ever find joy or love in his life?, Was it worth having sex with people for his career?' " There are moments in the show that resonate with more recent stories of sexual abuse and power games in the entertainment industry.
In comparing the two eras, Darney says: "Things are better now than they were in 1950, but you still have to be incredibly brave to be the first person to say something about it."
Velvet, written and performed by Tom Ratcliffe, offers a more contemporary tale of harassment within the entertainment industry. "Along with the #MeToo narrative, it captures the inherent impossibilities and unfairness of the acting industry more widely," The Stage's review by Rosemary Waugh said.
Continues…
---
Shows to look out for
Kit Finnie's debut show Mabel and Mickey is about Mabel Normand, a 1910 and 1920s silent movie star, who often appeared alongside Charlie Chaplin, but was paid a mere fraction of his salary. Her story finds parallels with modern day Hollywood power struggles. Underbelly Cowgate, 12.20pm
Samira Elagoz has brought Cock, Cock… Who's There? to the fringe. It follows her personal research project that showcases gender relations "in their brutal and wonderful ambivalence". It is about her regaining power and attempting to relate to men after being raped. Summerhall, 6:45pm
ThisEgg brings Dressed to the Fringe this year, based on the true story of a woman's response to being sexually assaulted at gunpoint. Underbelly, 6.00pm
Polly Creed is co-producer and co-founder of Power Play theatre, which aims to be "the Guerrilla Girls of fringe theatre" and produces data on inequality in theatre. The Power Plays are a series of site-specific shows. Pleasance, various times
Baby Face is performance artist Katy Dye's thoughtful solo show exposing the absurdities of how our society infantilises women. Summerhall 1.30pm
---
The incubation period for a show at the Edinburgh Fringe is often longer than the 10 months it has been since the Harvey Weinstein scandal broke, which forced a few shows to make a choice. "[News about] Weinstein broke when we first went into rehearsals," says Lydia Grace of ThisEgg. The show, Dressed, is based on Grace's true story of making new costumes for herself after being told to strip at gunpoint. Each dress she made after the incident represented an aspect of the woman she wanted to become. "Sewing became a therapy for me," she explains.
Dressed review at Underbelly Cowgate, Edinburgh – 'as beautiful and visceral as raw silk'
ThisEgg questioned whether to continue making the show in the wake of the accusations against the Hollywood film producer, and decided it was important to tell the story. "Partly it felt like our story was more relevant than ever and also #MeToo felt too big to deal with," Grace says on the decision to focus on her personal story rather than widen it out.
The show both questions the movement and also makes a point about how sexual violence has always existed. "The juxtaposition of the #MeToo movement and the show is about how it has been happening forever," says Grace.
Others are also bringing true stories of sexual abuse to the fringe. The Moonlighters Collective is staging I Am Not Your Woman, inspired by real stories, #MeToo and challenging attitudes to sexual assault. Cock, Cock…Who's There? presents a "Complex and disturbing mix of lecture and performance art about the aftermath of rape", according to Anna Winter's review.
Alissa Anne Jeun Yis one-woman show Love Songs is based on her own story of being raped. "I wanted to make the show because of these stereotypes of being a victim or a survivor," she says. "Things just happen in life… women are so strong and able to have positive sexual relationships [after an assault]. This idea of being damaged goods was going through my head. That strength is to be celebrated."
Danielle Ward, whose play The Half is at Pleasance Courtyard, was sexually assaulted by a fellow comic after a gig 10 years ago. "I know it has happened to lots of female comics, but I've never felt comfortable putting something like that in a stand-up show," she says. "Writing a play has allowed me to address it, and other aspects of the industry, through a filter. The first time I saw Margaret and Anna perform that scene, I felt sick, delighted and tearful all at once."
Also this year, Caroline Bryant, of Futures Theatre, is directing Never Vera Blue, about domestic abuse and how it can erode a woman's identity. "This is the 1950s, but that was me in 2002, living the same experience," she says. Bryant has been working with survivors of domestic abuse and women who live with vulnerabilities and inequality with Futures Theatre for the past 26 years.
While the gender politics shows are disparate in subject matter, they all have a similar aim – to keep the conversation going. "At one point with #MeToo, it felt it was never ending," says Kirsty Osmon, whose show Awakening is at the Underbelly. "But it's so important for people to think about the treatment of future generations and I hope by talking about it artistically, audiences can see it in a different light and won't feel as though they are just hearing about the same thing again."