With claims of exploitation, the ever increasing cost of accommodation and concerns about its impact on the city, can the Edinburgh Fringe keep going the way it is? Perhaps not, but where does the responsibility for change lie? Lyn Gardner speaks to theatremakers and festival organisers
---
There is a paradox at the heart of the 2019 Edinburgh Fringe.
On the one hand, it looks like the most exciting programme for some years with a tempting array of work from UK and international companies, created by a mix of those just starting their careers and those, like Bryony Kimmings, Complicité, Paines Plough and Scottee, with well-established profiles.
Where else in the world could you see the latest from the Wardrobe Ensemble, Forced Entertainment, Ontroerend Goed and Jo Stromgren Kompani alongside fledgling work from graduate companies or a writer you've never heard of but might turn out to be the next Tom Stoppard?
On the other, the fringe has never quite felt so under siege. Issues around access, diversity, the festival's relationship to the city, excluded artists and audiences, overcrowding in the Old Town during August, environmental impact and the exploitation of artists and other workers are all bubbling to the surface.
Open access: freedom or limitation?
Shona McCarthy, chief executive of the Edinburgh Festival Fringe Society since 2016, is a fierce champion of its open-access policy. "There is still not a day when I don't wake up and think I have the best job on earth."
But even she admits it often feels as if the fringe is under constant scrutiny. "You would sometimes think from how we're talked about that we spend our days poking out people's eyes," she says with a note of good-humoured exasperation.
Last year, the comic Barry Ferns wrote about how taking shows to Edinburgh had led to £35,000 of debts and bankruptcy. Why did he keep going?
"It felt like I had no other choice. It was either keep coming, or give up on the career," he says.
Plenty of others feel like that. Kat Woods, who took Killymuck to Edinburgh last year, came away with debts of almost £4,000, which she is still paying off. She points to the fact that open access means little if you are working class and don't have the financial safety net of those working on the fringe who come from wealthier backgrounds.
Then there was the Fair Fringe's campaign to highlight the conditions under which some volunteers had been working at C Venues. This led to the operator being kicked out of its iconic Chambers Street venue by its Edinburgh University landlords.
But Kirsty Haigh of the Fair Fringe thinks its job is still not done. "There's still a long way to go until we have a fringe not built on the backs of exploitation," she says. "The Fringe Society is still shying away from the real problems – it needs to be demanding much more and using its position to force fringe employers to clean up their acts."
Add to that the online horror stories about a shortage of accommodation and the greed of landlords (including the now notorious advertisement for a £20,000 Airbnb) and it all adds up to a perfect storm.
People, me included, have always been both devoted to and disgruntled by the Edinburgh Fringe, but this year there feels like an extra layer of discontent swirling around.
Independent producer Jo Crowley, who, with Becki Haines, runs the annual Total Theatre Awards on the fringe, and produces 1927 – a company that was discovered on the fringe and whose latest show Roots will be part of the Edinburgh International Festival programme – agrees the event has problems and that it can be a hugely challenging environment for theatremakers.
But she believes: "Edinburgh still opens more doors than anywhere else." She adds: "1927 would not be where it is today without the fringe."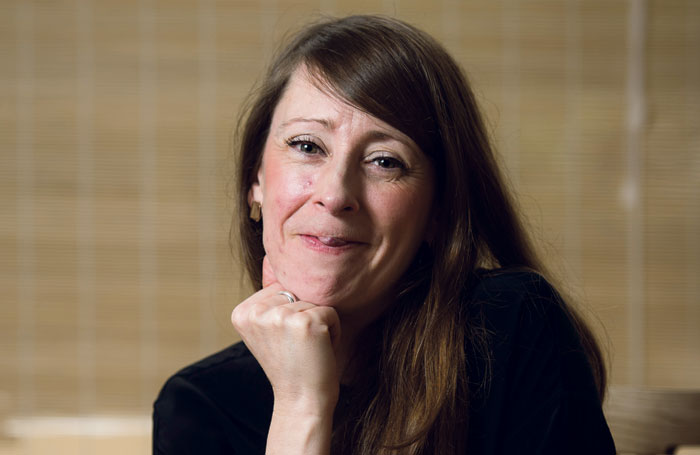 "Of course it's not perfect," she continues. "If you were starting from scratch, it's not the way you would go about setting up a festival. But you can't begin all over again and it is the only really significant open-access festival we have where there are so many artists and programmers all in the same place. So, it remains crucially important, and is likely to go on being so."
Andy Field, co-artistic director of Forest Fringe, which for 10 years offered an alternative venue and model operating outside of the fringe, is not so sure.
He questions whether the fringe environment is beneficial to artists, comparing it with the mainstream theatres where architecture and structures define the work that happens there.
"The same applies to the fringe. It is a flawed model. It makes artists produce the kind of work that fits a black-box space and lasts an hour and inevitably means it is less formally inventive. Work that is successful within those confines on the fringe is becoming all-pervasive and it is killing indie theatre and all that makes it unique, distinctive and exciting. The fringe leads to a narrowing and a conservatism around what gets made."
We all know the fringe is a lottery, and great shows can be overlooked by both critics and programmers. Increasing costs mean many media outlets are cutting back on reviews and a number of venues have told me that while they are still sending producers and programmers – not least because the fringe remains the easiest shopping trip for them in the world – it will perhaps be for less time.
Lyn Gardner: Exploitation at Edinburgh Fringe is not just artists – it's venue workers too
Resident unrest
But the Edinburgh-or-die mentality among artists continues, and plenty still go every year, break even (or even make a profit), have lots of fun, make crucial relationships with other artists, meet producers and programmers and maybe even get a tour or a run off the back of their Edinburgh stint. Despite the £4,000 debt, Woods says she would have returned this year if she could have borne the financial risk.
For lots of younger artists, it is the only time they get to put a show in front of an audience for a full three-week run. If they are minded, they learn a great deal from that. I have seen shows change and grow substantially over the festival. For many in the audience, it might be the one time in the year they engage with theatre and see a show – or several.
But, aside from the costs – mental, physical and financial to artists – there is also an increasing clamour suggesting the fringe is an annual blight on the city of Edinburgh rather than a significant contributor that creates cultural and economic value.
"Edinburgh is at a point when, after 70 years of having promoted itself as the festival city and the gateway to the rest of Scotland, the negativity towards tourists seems to be seeping out," says McCarthy, pointing out that the fringe is now worth more than £200 million annually and most of that money almost certainly remains in the city.
Anthony Alderson, who runs the Pleasance, one of the largest venues, believes there needs to be a "study of the fringe in granular detail to itemise where all the money ends up". Not, he stresses, in his pocket: last year's surplus for the Pleasance, after paying all costs and salaries, came in at £2,500. The biggest beneficiary, undoubtedly, is the University of Edinburgh, which rents out its premises to venues and takes almost all of the bar profits.
But, as Kieran Hurley's brilliant and uncomfortable Mouthpiece, which returns to the Traverse during the 2019 festival, reminds us, Edinburgh is a city of haves and have-nots – those who have access to culture and those who are excluded from it.
The city's residents buy one fifth of all the tickets sold and in a survey 72% of Edinburgh residents said the festivals made the city a better place to live. But that may not hold true if you have a low-paid, zero-hours contract and are trying to make your way across the city in August to your job and haven't the spare cash, time or energy to take advantage of the fringe and the cut-price offers for Edinburgh residents.
As Mike Small wrote a little earlier this year on the Bella Caledonia blog: "The dynamic between the festival and everyday Edinburgh – and wider Scottish culture – is not a positive one. The overwhelming impression is that the festival is located in, but not of, Edinburgh." Even James Mackenzie who runs Zoo venues admits the festival can appear "a bit brash" in the way it takes over the city.
Field believes artists need to think about these issues before they commit to coming to the fringe and actually question whether their presence is a good thing for Edinburgh and its inhabitants.
"Artists need to be more sensitive to the tensions," he says. "One of the things we were doing with Forest Fringe was trying to be more embedded in the city and have a greater connection." He thinks theatre should be looking for alternatives to the Edinburgh Fringe "in which one size doesn't fit all and can embrace work that is distinctive, participatory and more local".
Meanwhile, the Fringe Society is trying to become more involved with community groups within the city, identifying who is least likely to engage with the city centre and its cultural offer and providing free tickets, and just as crucially free bus passes, into the city centre. It is also working with communities and schools from primary level and up to see how children can benefit from the presence of so many artists in the city during August.
Rachel Sanger, the Fringe Society's head of participant services, underlines that the fringe is not just for the month of August but needs to have an all-year-round impact for the good on the city.
"Prior to the 70th anniversary, there wasn't as much engagement as we would have liked. But we are really committed to change and building proper long-term relationships within the community. It is not about us saying what we can offer, but about community groups telling us what they want and need – and for us to listen."
McCarthy is clearly frustrated by suggestions that the fringe impacts adversely on the city. At the Edinburgh launch of this year's programme she warned that the city of Edinburgh – which has been named as one of the top global hot-spots – was in danger of being seen as anti-tourist and pointed out that the month-long jamboree in August was not responsible for all the city's many ills. The fringe, she suggested, "is part of the solution for the city, rather than the problem".
"If the message goes out that we don't want tourists coming to our city, it will affect our credibility in all kinds of ways," she says, when we meet just before the launch of this year's fringe brochure. "Do we want to be seen as a city that is shutting up its doors?"
Fringe cases: how criminals are hitting the headlines at this year's Edinburgh Fringe
That £20,000 Airbnb…
The rising costs of accommodation in the city has always been an issue, but has been exacerbated in 2019 because of changes to Scottish tenancy legislation that give tenants greater rights and no end date to leases. As a result, there has been a gap between supply and demand in the city, with rents rising accordingly.
"Everyone goes on about the £20,000 flat," sighs McCarthy. But, while she admits accommodation is "the single biggest barrier" to participation in the fringe, she wishes people would also talk about the Fringe Society's initiatives such as the successful deal with St Margaret's University, which has led to 300 rooms being offered at £180 a week or less complete with free rehearsal space and gym use, or the 100 Edinburgh hosts who have signed up to house artists through the Society scheme.
But, other problems also loom. The impasse that seems to have developed between the Unite Union-backed Free Fringe campaign and the Fringe Society is not helpful. The latter says it has tried to have further meetings with the Fair Fringe and in its absence has come up with its own charter mark for best practice, developed in conjunction with BECTU, Equity and Volunteer Edinburgh. The charter takes into account different types of volunteering and motivations for doing so. A total ban on volunteers, they say, would impact on venues such as the Quaker Meeting House and local amateur groups who have a presence during the fringe.
"The mark means artists and audiences are better informed and can choose which venues they do or do not want to support," says McCarthy. Meanwhile, the Fair Fringe says it is planning another report this year highlighting working conditions on the fringe, claiming that "from the job adverts we've seen, Edinburgh Fringe 2019 will still see far too many people excluded from jobs because 'they don't look the right way', suffering through poverty pay, working ludicrous hours and receiving little or no time off".
McCarthy suggests that many of the growing disquiets around the fringe mirror wider concerns across the sector in British theatre around privilege, gender, race, class and disability and who can and cannot access a career in the theatre. In 2017, the artist of colour Selina Thompson spoke about performing her show Salt to a predominantly white, middle-class audience each day: "I think of looking out into a white audience, and feeling horribly, horrifically alone, feeling like doing the show is going into battle."
Lyn Gardner: Edinburgh Fringe pay study shows how theatre's gender divide is embedded early
But, while it is possible to change the artistic director of a subsidised theatre or touring company and ensure you open up opportunities to those who for have been denied them too long and expand the talent pool, bringing about change on the fringe is a much harder nut to crack.
That's because, while we talk of the fringe as a homogenous thing, in reality it is made up of hundreds of small businesses or venues – each with its own distinct artistic and business model – which, during August, offer artists the opportunity to be present in Edinburgh on a pay-to-play basis. In theory, anyone can set up a venue and anyone can put their show on. You do require money, but you don't need permission to come. Hence the huge number of schools, university and amateur groups that pitch up alongside the professionals and those trying to launch a career in theatre.
The beauty of the Edinburgh Fringe is that it is open access, but that can also be its weakness. As Mackenzie points out: "cohesiveness is so hard to achieve because there are hundreds of organisations across the city doing their own thing in their own unique way".
Bryony Kimmings: Like our financial system, Edinburgh Festival Fringe is broken. Let's fix it
Nobody is in charge of the whole sprawling thing. Not even McCarthy. The Fringe Society – itself open access, anyone can join – may print the brochure and run the box office (from which it takes a cut plus a booking fee), and it can encourage good practice, but it can't and doesn't act as a policeman with a big stick.
Still, the days are now long gone when venues can operate as if they are in the Wild West rather than part of the world's biggest arts festival. Scrutiny may be uncomfortable, but as we have seen more generally in British theatre around #MeToo, diversity and equality, it is often only because theatres, institutions and leaders have been called out that change has begun.
'The fringe leads to a narrowing and a conservatism around what gets made' – Andy Field, co-founder of Forest Fringe
The fringe is playing catch-up. The struggle for McCarthy, and everyone involved in the fringe, is that they know there must be change, but the way forward can look fogged when so many vested interests are at play.
"I don't think we at the Fringe Society are sitting in a cocoon where we are not acknowledging the challenges the fringe faces. People still love Edinburgh and want to bring their work here, but we all know there are things about it that could work better. That is the challenge," says McCarthy. "We can reach 323 venues and 35,000 artists, so we have to work together to use the scope and the reach of the fringe as a force for good. It is not easy but we can see it as an opportunity."
What's the alternative? Only to pack up shop and accept, as Field suggests, that 72 years has been a damned good run and perhaps, in a changing world, "the era of the mega-festival is over".
---
Follow our coverage of the festival here.
Our critics pick the top shows to see at Edinburgh Festival Fringe 2019