There is a sense of oriental mystery around China's theatrical history. Its forms and processes have rarely entered Western consciousness and its traditions have remained largely within China itself. But things are starting to change. First came the opening up of China as a market for Western theatre – commercial juggernaut musicals Cats and The Phantom of the Opera have, over recent decades, established themselves as successful enterprises in Asia. But now, Chinese performance is opening itself up to the global stage, and its theatrical processes are starting to change as the country establishes its place among other theatre cultures.
Traditional Chinese opera is the country's most popular theatrical art form for audiences, with more than 300 different strands. Of these, the elaborate and garish Peking opera is the most successful, followed by its more gentle, romantic cousin, Yue opera. A relatively young opera – it was founded 110 years ago – Yue, also known as Shaoxing, has evolved into a form that is performed almost exclusively by women and remains one of the most popular genres at the box office. Not strictly opera as we know it, its style aligns more closely with a musical play.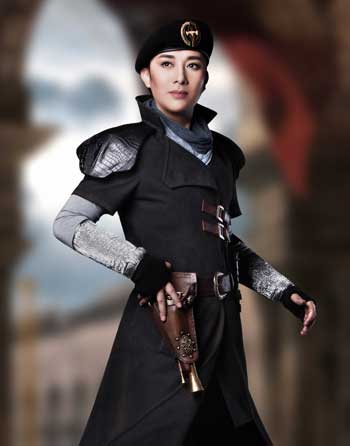 Zhejiang Xiaobaihua Yue Opera Troupe, based in Hangzhou in eastern China – about an hour's train journey from Shanghai – is the country's leading Yue opera company and is enjoying a period of development and growth.
A notable step in the company's future is the creation of a colossal new arts centre – funded by the provincial government – a few miles up the road from its current base in Hangzhou. Set to open early next year, it will be a hub for theatre and performance in the area – Xiaobaihua's current home, the 95 Theatre, is hardly shabby, but bigger and better things await, and the new centre will provide it with the opportunity to perform in the complex's three venues, the largest a 980-seat space.
It is also hoped the project will help foster international collaboration, hosting performances from across the globe. The company tells me that War Horse China is already scheduled to perform there. In itself, the 95 Theatre is a popular venue for Hangzhou audiences and the new addition of a stage-filling LED screen has enabled hosting of films and live screenings.
Arriving at the venue in central Hangzhou, the faces that look out from its billboards are, surprisingly, familiar ones. Benedict Cumberbatch and Tom Hiddleston's steely stares are emblazoned on National Theatre Live posters – for Hamlet and Coriolanus – across the front of the building. Helen Mirren's Queen Elizabeth II and Rosalie Craig's Rosalind are there too.
I am later told that while Cumberbatch's Hamlet attracted a large audience of fans, most NT Live productions are seen by those working within the performing arts. It is a sign of the influence Western theatrical forms are having on these most ancient and traditional Chinese processes, and proof that minds are open to different ways of working.
It is Coriolanus that, through NT Live or not, has had considerable influence on Xiaobaihua's artistic programme, which for the first time features a Shakespeare on its roster. Taking on a Shakespeare tragedy marks a significant leap into new territory for Xiaobaihua. To mark the 400th anniversary of Shakespeare's death, the company has brought the play together with a work by one of China's most celebrated writers, Tang Xianzu, whose death also has its 400th anniversary this year.
The result is a mash-up of cultures and forms – Coriolanus' narrative is hurled out of iambic pentameter and into the lyrical structure of Yue opera. The Yue style was influenced by the Hollywood musicals of the 1930s, and the modern-day Coriolanus bears similarity to modern musical theatre, putting it at marked odds to the second, and vastly more traditional, part of the production, The Peony Pavilion. Remaining very much in its historical roots, the story is standard fare within the Yue mould.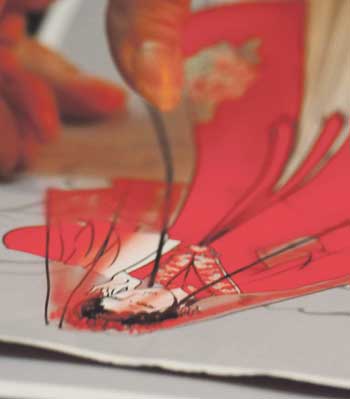 It is a culture clash of epic proportions and is by all accounts both an experiment and a risk for Xiaobaihua, something that is not lost on its director Guo Xiaonan, particularly as the show will play in London, at the Peacock Theatre, later this month.
It isn't the first time Guo has taken on Shakespeare, but this is his first attempt at transposing the playwright's work into Yue opera. It is the right time for this kind of work to be cultivated in China, he thinks, as the country's audiences have woken up to the idea that traditional Chinese opera can be more than just entertainment.
"The audiences have changed a lot. Before, they didn't really see the meaning behind a show. It wasn't about thinking about society, or asking what the show is really talking about, what the influence of society is. But now the audiences have started to think about that," he says. "That's why I wanted to put Coriolanus on the stage instead of Romeo and Juliet. Romeo and Juliet is the kind of Shakespeare people would imagine Yue opera to do because it is a romantic love story, but Coriolanus I hope is unexpected. It's quite extreme," he adds.
Guo is a Shakespeare fan. Early in his career he attempted to stage Coriolanus in Japan, but the political climate at the time forced him to cancel. Today, there are still divides in China, he explains, and highlighting them through this Shakespeare production is something Guo says he feels like he has waited 400 years to do. The West and East have very different cultural approaches, Guo says. "In the Western world, you like to debate things. You debate it directly on stage, you face it. In China people might want to question things, but they don't do it directly, they might go about it in another way. That's why I wanted to do this show. I wanted to put these two kinds of questioning on the stage to show the differences."
Continues…
---
5 things you need

to know about Chinese opera
1. There are more than 300 types – the form originated in the 7th century.
2. Only 30 of these are still performed.
3. Peking is the national opera which dates back to the 18th century.
4. Yue opera came from the Zhejiang province.
5. Chinese opera has a dedicated, state-run TV channel.
---
The company's attitude reveals a genuine desire for cultural exchange internationally, as well as a hope that it can be considered part of a global community, in which practices from East and West are shared. "But we shouldn't just remain in the traditional way of performing," he adds. "Because then, to Western audiences, we will become just a tourist thing. I want the UK audience to realise that the Chinese traditional opera is not the old one. We are moving forward."
There is also a palpable sense that Xiaobaihua is not isolated from Western theatre either. During my two days with the group I have conversations about Sarah Kane, about the Young Vic and the Berliner Ensemble. Other recent work includes Brecht's The Good Person of Szechwan. There is no doubt there is a self-awareness here, which strikes me as overcoming a major obstacle in opening up Chinese performance to the world.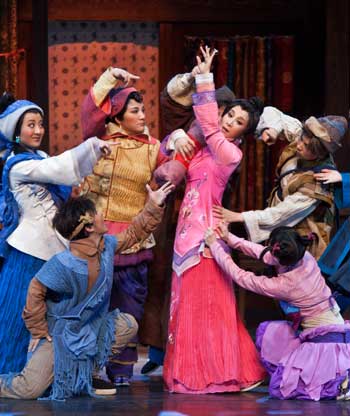 It is a new direction for Yue opera though, and someone who knows it better than most is the production's leading lady – and the company's director – Mao Weitao, who has been performing Yue for 37 years. Among its all-female casts, there is a distinction between performers that largely play men and those that play women. From their beginnings in the industry, performers are trained one way or another. It is an alien concept to us, but one that has proved wildly popular in China and has made Mao a household name.
I meet her as the company reconvenes for an evening rehearsal after being given a day to rest. The previous day had run on into the night, continuing until 7am. She is exhausted, but in good spirits, and well versed in speaking about her craft. The "aesthetics" are what make female performers especially striking in male roles, she tells me, because they allow for the perfect realisation of the perfect man. "In the old times, the perfect man in our imagination was handsome and smart, with a graceful temperament. It is about seeing [a man] through a woman's eyes."
Here, she plays both Coriolanus and The Peony Pavilion's leading man, Du Liniang. Mao's many years as a performer have meant she has played nearly all the traditional roles. "I began to feel like I had created all I could create," she says.
She craved a challenge, and has found it in Coriolanus. "When I play traditional Chinese male characters, there is a lot of restraint, they are very tolerant," Mao explains. "But this," she says, "I can shout, I can speak out, instead of tolerating."
The gravity of bringing her newly formed character to Britain has not escaped her. "I know that UK audiences have expectations towards their Shakespeare, especially when other countries perform it," she says. "But I'm really excited."
Will it work in London? The style will be unfamiliar, but it is fascinating to see a traditional form so open to change and development. As I come to the end of my conversation with Guo, I wonder whether he thinks London audiences will welcome the show. "We have been taking on Brecht and Shakespeare," he says. "The Western world can take us." Perhaps he is right.
Coriolanus and Du Liniang runs at the Peacock Theatre, London, on July 23 and 24
Win tickets to see the show