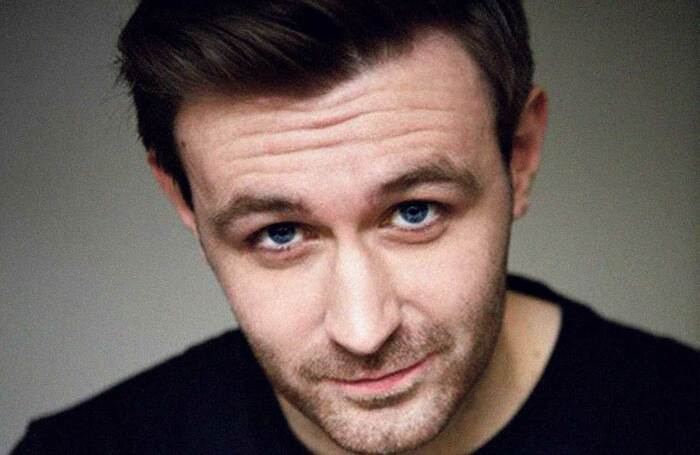 Culture in Lockdown: James McArdle – 'I had to Zoom with a Hollywood director from my teenage bedroom'
Actor James McArdle tells Tim Bano about returning to his family home in Glasgow for lockdown, binge-watching documentaries and working on a short with Rona Munro for NTS' Scenes for Survival series
James McArdle has made a habit of starring in big plays in big places. In the decade since the Glaswegian graduated from RADA in 2010, he has taken on leading roles in the National Theatre of Scotland's The James Plays, in Chichester Festival Theatre's Young Chekhov Trilogy, and in Edinburgh International Festival's Ibsen adaptation Peter Gynt. Perhaps most memorably, he was Louis to Andrew Garfield's Prior in the National's acclaimed Angels in America in 2017.
He has recently shifted his focus from stage to screen. When the effects of coronavirus started to take hold, McArdle flew back from Philadelphia, where he was filming a new HBO TV series, and returned to Glasgow, moving back in with his parents and spending the duration of lockdown with them. He says: "I thought I was going to regress into a teenager again, but it's actually been wonderful."
"My dad and I spy on all the birds in the back garden," he continues. "My mum and I have been doing Scrabble tournaments. I did have to do a Zoom call with this Oscar-winning Hollywood director from my teenage bedroom, though. My dad had no idea, and I heard him call from downstairs: 'James – your dinner's ready.' "
---
---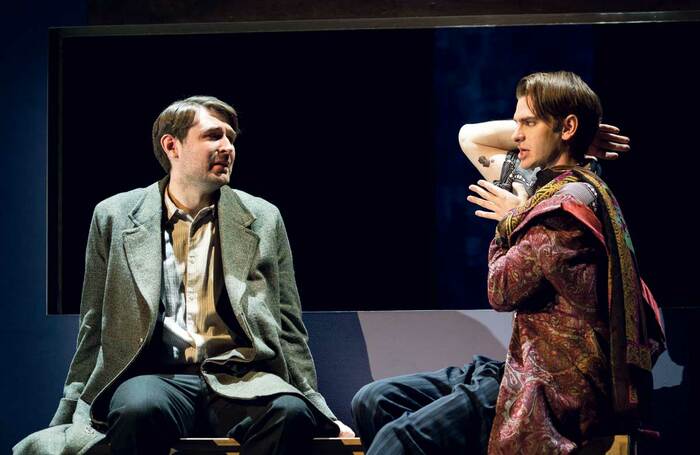 James McArdle with Andrew Garfield in Angels in America at the National Theatre, London in 2017. Photo: Helen Maybanks
Documentaries
I've not really watched many films or dramas – I find that when I go on these streaming services, I just get bombarded with content and can't pick anything – but I have watched loads of documentaries. I've just watched Best of Enemies, which is about William F Buckley Jr and Gore Vidal and the endless TV debates they had during the 1968 presidential election.
I've always been obsessed with American politics, especially now. America seems so bleak and on-the-brink – it can feel like the end of the world – so it is strangely comforting to see this polarised, partisan battle raging decades ago and know that they got through that.
Another documentary I watched was 112 Weddings, which is by Doug Block. I'm a bit obsessed with weddings, too. I find them quite shocking. I'm a terrible wedding guest because I'm just bamboozled by them. I find them so strange.
It is about this documentary-maker who films weddings on the side. He revisits some of his favourite couples years later to see where they are at. I found it incredibly moving and funny, and it really challenged my cynical thoughts.
TV
There was the stuff I felt obligated to watch – the peer-pressure watches. Tiger King, obviously. A cohort of exes forced me to watch Normal People, too. I thought the performances were excellent and the writing was really good, but everyone else seemed to be wanting the main couple to make it and I didn't. I just really wanted her [Marianne] to get over him [Connell]. At the end of every episode I was like Laura Dern in Jurassic Park: "Run…"
I also love Julia Louis-Dreyfus in Veep. It's like a comfort blanket. I could watch it on repeat. I sort of do, actually.
Audio
I just started listening to Sapiens by Yuval Noah Harari. I'm absolutely loving it. I thought I'd listen to it at night to help me go to sleep, but it's so engaging that I can't fall asleep to it, so I listen to the podcast Dear Joan and Jericha when I go to bed instead.
It's absolutely brilliant. Julia Davis and Vicki Pepperdine play these agony aunts who get sent fictional problems – mainly sexual ones – and deal with them. They are these two chauvinistic women who always take the men's side of the argument. It's so funny. I always go to sleep smiling.
What have you been working on during lockdown?
I have been in one of the National Theatre of Scotland's Scenes for Survival. My short is called Scott and Laura and it is written by Rona Munro and directed by Jordan Blackwood, an up-and-coming director. We were determined that our piece would be short and punchy and different, and we didn't want it to be about coronavirus at all, so it's kind of a six-minute-long thriller with an open ending.
I was so excited about Rona writing it. She wrote The James Plays, and that was one of my happiest times working. I also thought the project was such a good way for NTS to carry on going as well – to continue their ethos of being a theatre without walls during lockdown.
I filmed it in my parents' bathroom. I told them: "I'm doing this film for the National Theatre of Scotland, and I need to use the bathroom for it," and my mum was like: "Oh, well I need to clean it then…"
---
Scenes for Survival is a collection of more than 50 short films made by the National Theatre of Scotland. Details: nationaltheatrescotland.com