As 2018 draws to a close, The Stage asks some of the theatre industry's big hitters what they think the most important issues facing the sector will be during the next 12 months
---
"Like many in my profession I am most concerned that freedom of movement for all theatre practitioners should be allowed to continue. Having access to these performers and creatives has greatly enriched our theatre. On a personal note, I look forward to welcoming Come from Away to the West End in February and really hope audiences here will embrace it." – Pippa Ailion, casting director
"I'm really excited to see how the changing demography of artistic leaders in theatre affects the kind of theatre we make. Brexit, cuts to the arts and austerity mean there's a lot less money around to make things and we need to find radical new ways of making work and accessing audiences." – Roxana Silbert, artistic director of Birmingham Repertory Theatre
"As we head into 2019, I am excited about my new role as artistic director of Lyric Hammersmith. I feel part of a shift in London theatre, as many recent appointments divert from the traditional pathways to these roles. I am also excited to see who is appointed to succeed me at Sherman – it is now a theatre Cardiff can be proud of, and I hope this legacy is built upon boldly and strategically for Welsh artists and audiences." – Rachel O'Riordan, artistic director at Cardiff's Sherman Theatre
"In 2018, we saw a wealth of Deaf and disabled people grace a multitude of stages and festivals including Ramps on the Moon, Shakespeare's Globe, Royal Shakespeare Company, Old Vic, Royal Court, Manchester Royal Exchange, Unlimited, Edinburgh Festival, Greenwich and Docklands International Festival and Stockton International Riverside Festival. Graeae's Ensemble (actor training) made its debut and Graeae's women stormed the National Theatre's Dorfman stage with And Others – celebrating 100 years of Suffrage.
"In 2019, we hope to double this and continue to advocate for drama school training and to put a stop to the continued practice of 'cripping up'. Money and attitudes are always the barriers. Let's change this too." – Jenny Sealey, artistic director at Graeae Theatre Company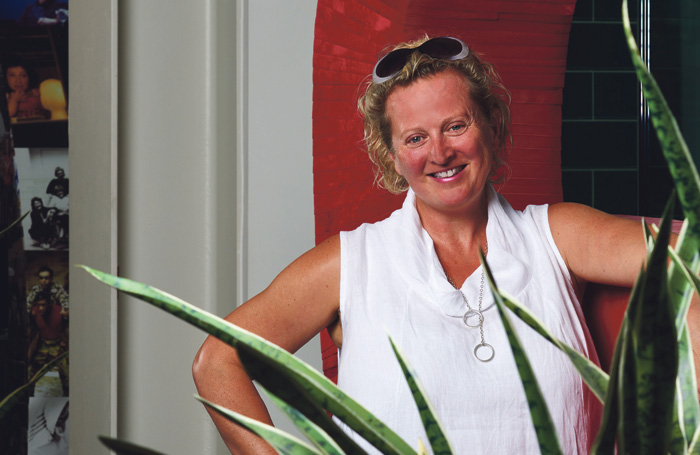 "In 2019 we will work alongside theatres to ensure they deliver on the commitments they've made. I look forward to seeing theatres break down barriers and open up more employment opportunities for black, Asian and minority ethinic candidates, and I'm also excited by the potential for our action plan to become a blueprint for creating a theatre workforce that is truly representative of people of all backgrounds." – Philippa Childs, head of BECTU
"If I were to get a dream gift this Christmas, it would be to find myself working in a sustainable environment.
"An environment where we start to truly value the resources we use – the things and the people – where we realise that how we behave is important – that we are accountable for our actions – and that everyone would wake up on January 1 and realise they can make change happen themselves.
"Theatre isn't entertainment alone – it needs to challenge, to bring together, to reflect. There are so many complex issues to grapple with at the moment: diversity, sustainability, Brexit, pressure on resources, gender, representation. We need art to help us to think – to work out a way forward. Theatre needs to rediscover its political teeth – to challenge and to question and to engage and present complexity." – Lighting designer Paule Constable
"It feels as though there has been a genuine shift in theatre this past year with some exciting new appointments at leadership level in major institutions – such as Kwame Kwei-Armah at the Young Vic and Madani Younis at the Southbank Centre. There have also been programmes such as Artistic Directors of the Future's board shadowing, which has been actively changing the look of theatre boards, the genuine new opportunities available to those from under-represented backgrounds and the excellent work that has been happening in the British East Asian sector, which is set to continue next year and beyond.
"This is all positive and necessary change pushing against a tide of political and economic uncertainty and an increasingly divided country, giving the work an urgency never seen before." – Kumiko Mendl, artistic director of Yellow Earth Theatre
"2019 was supposed to be the end of the road for the Brexit debate, but I worry it will dominate the years ahead. British art and culture are central to our place and reputation in the world. Next year we will rely on the continued cultural and economic strength of our creative industries if Brexit bites elsewhere." – Tom Watson, deputy Labour leader and shadow culture secretary
"I finally saw The Inheritance at the end of this year and it reminded me why we should continue to concentrate all our efforts on creating impeccable theatre that is brilliantly written, directed, produced and acted. As we try to find our identity as a nation again, I hope we in the arts can continue to offer hope by soaring higher in 2019." – Michael Grandage, director
"The world feels scary and uncertain right now, which makes it harder to take risks. But time and again, our audiences are responding most when we're brave. In 2019 we must keep being bold in our choices and in how we reach out to our communities, so that the theatre is a place where everyone can take refuge and find hope." – Tamara Harvey, artistic director of Theatr Clwyd
"Next year is going to be a tumultuous year for the country. Theatre could have a crucial role reflecting and refracting this, acknowledging the divisions and giving space for these opinions to be heard. The industry is going to have to hold steady during these turbulent times. There is much change in leadership, allowing new energies into our theatres. This change can only be for the good." – Indhu Rubasingham, artistic director of Kiln Theatre
Kiln Theatre artistic director Indhu Rubasingham: 'Theatre should bring unheard voices into the mainstream'
"We're going to have to be bullish about insisting that a good night out is not a luxury. Next year – and for the foreseeable future – it's going to be a necessity, so we all stay sane and kind, across the country. I'm looking forward to Lynette Linton's start at the Bush Theatre, Lotte Wakeham's at Bolton Octagon, and to Taio Lawson making his debut for us in Sheffield – great young directors pointing to the future." – Robert Hastie, artistic director of Sheffield Theatres
"This year has seen Britain divided, seemingly unable really to know itself: I hope that theatre in 2019 will reflect our lives to each other in ways that unite rather than divide. We need the arts to be the celebrated centre of young people's development, not an added extra." – Paul Miller, artistic director of the Orange Tree Theatre
"The startling scale and speed of change across all aspects of life is hard to navigate and will only become more complex and challenging in the year ahead. Whatever happens next with Brexit, artists' ability to respond, come together and reflect these turbulent times will be important." – Kully Thiarai, artistic director of National Theatre Wales
"From my own experience, I know the performing arts can be transformative for young people and ensuring we reach more of them is one of my main priorities in 2019. Next year we will engage thousands of young people through our £5 million Youth Performance Partnerships, supporting young playwrights and bringing the best of drama, dance and theatre into schools in areas of low cultural engagement. There is a huge amount of great work being done by the sector and I hope this will be built on in 2019." – Jeremy Wright, culture secretary
"We need to fortify community in a time of political and economic uncertainty and divisiveness in our society. Making the role of our theatres more crucial than ever, and along with the important artistic imperatives that drive us, we have to look at our civic responsibility, coming together as an industry." – Nadia Fall, artistic director of Theatre Royal Stratford East
"Collective activism – that's what we need now more than ever before. It is no longer acceptable to leave the work to the usual suspects. We must, all of us, stand up and be counted for 50:50 gender parity for women, for 100% accessibility for the D/deaf and disabled community, for equal opportunities for the LGBT+ community and the black and ethnic minority communities, for a shattered class ceiling, and for the end of bullying and harassment of any kind." – Maureen Beattie, president of Equity
"In 2019, Phoenix Dance Theatre will continue to champion diversity and change in contemporary dance by paving the way for the next generation of creatives through opportunities such as the Choreographers and Composers Lab – where artists, who may not be given the opportunity to do so, are invited to create in alternative arenas, which subsequently means we bring the unexpected to the stage." – Sharon Watson, artistic director of Phoenix Dance Theatre
"Diversity remains a very high priority for the entire arts and cultural sector. In 2018 there was welcome debate about the lack of female artistic directors in this country; BECTU developed an action plan to address the issue of BAME under-representation in theatre – both on and off stage; and the government appointed a disability champion for the arts, Andrew Miller. In 2019 the Arts Council will continue to develop our strategy for the period 2020-30, consulting the sector on how best to support ambitious commissions and productions and ensure that England's diverse population is reflected in all aspects of theatre, including audiences." – Nicholas Serota, Arts Council England chair
"We live in uncertain times. Uncertainty can be both positive and negative. For the theatre, economic uncertainty can lead to audiences feeling unable to commit money to see shows. But equally, uncertainty can provoke outstanding work. My objective as a producer will be to give life to this work, and ensure our approach to ticketing means audiences feel they can take the risk to see exciting and challenging new work that responds to our unpredictable and confusing times." – Sonia Friedman, producer
"Everyone across the creative industries will soon be managing the impact of whatever happens with Brexit. In theatre our resilience depends on us weathering changes to funding and the economy, and to the movement of talent. I've been excited by recent steps to make the theatre workforce more inclusive and I'm looking forward to seeing more." – Cassie Chadderton, head of UK Theatre
"In the uncertain times that we face as a country, escapism and entertainment have never been more important. I feel very fortunate to have produced now on three occasions at the London Palladium and there is nowhere quite like it for pure escapism, a place where you can literally zone out of the issues going on in the outside world. We have great theatre in the UK that challenges, stimulates and educates but that good old-fashioned word 'entertainment' is just as vital to encourage audiences to return to the West End, especially when the cost of a ticket can be so high." – Michael Harrison, producer
"It's going to be interesting to see how Brexit plays out and the impact of it – directly or indirectly – on our sector. Along with the Spending Review 2019, we could see our business models challenged massively; both for funded and non-funded organisations and probably not for the better. However, there is also a lot to look forward to: we are now in the midst of the biggest shake-up in theatre leadership for a long time and it will be exciting to see what the new people at the top do."  – Chris Stafford, chief executive of Curve, Leicester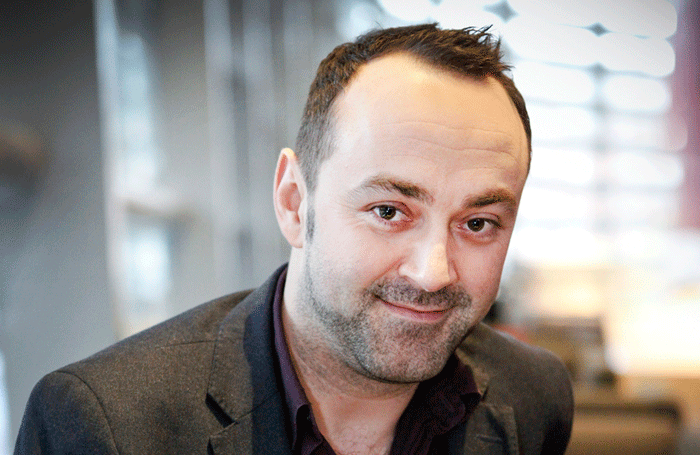 "Education, education, education. If there's a fight to be had in 2019 I hope it can be that. We've been caught napping on this as an industry and now the arts are vanishing from our state schools. It's unbelievable. Apart from that? 2018 felt like the year of the new writer, with new voices from a range of backgrounds being given larger stages, commercial stages, longer runs. More of that please." James Graham, playwright
Compiled by Matthew Hemley, Georgia Snow and Giverny Masso